If you own a drivable RV and would like to set a limit on the number of miles a renter can travel or number of hours a renter can put on your generator during their trip to reduce wear and tear, you have the option to set mileage and hour allowances and overages. If you have a towable RV and have a stand-alone generator that the renter may have access to during their rental, you can also set generator hour allowances and overages as well.
We recommend keeping in mind your proximity to desirable locations when setting your mileage allowances and remembering that if a renter does go over these allowances, they will charged at your overage rate. You don't want to set your rates so high that renters will not be interested in renting your RV. When you enter mileage and generator hours at the end of a rental, the renter is automatically charged.
Allowances are calculated by the number of days a renter books, not the number of nights. Example: If a renter books 4 nights, they are given allowances for 5 days to account for the mileage on pick-up day and drop-off day.
To set your rates, follow the steps below: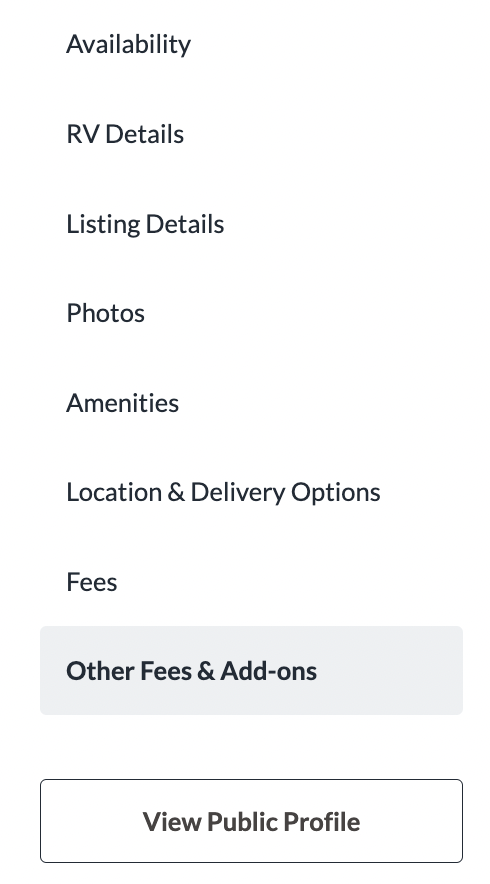 You will now select 'Allow unlimited miles' or 'Set my own rates' and enter your mileage allowance and overage rate

Below this, you will select 'Not applicable', 'Allow unlimited hours', or 'Set my own rates' for your generator allowances and overage rate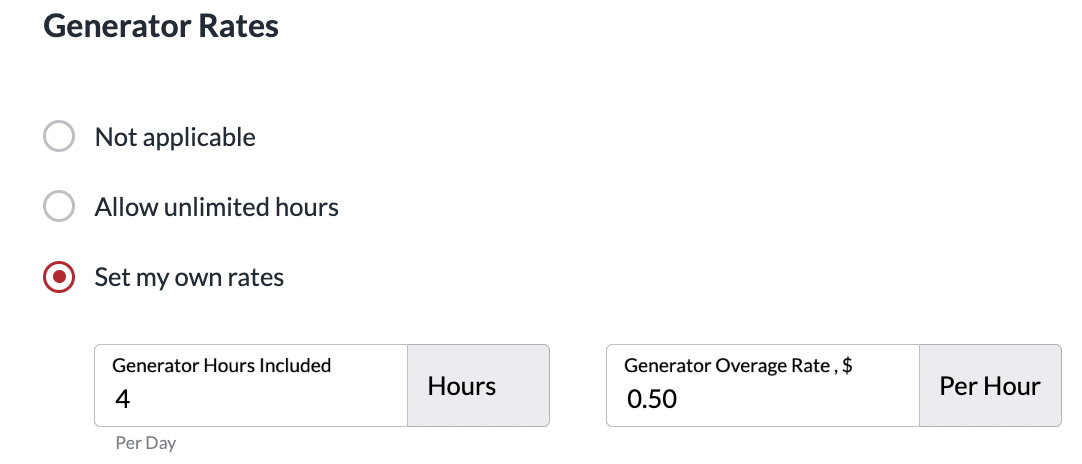 *Note: Rates under $1.00 must be entered with a 0 before the decimal. Example: $0.75.