If you would like to share your listing with friends, potential renters, or on social media, you can easily do this by sharing the public URL link. To locate this, follow the steps below:
Select My RVs from the site menu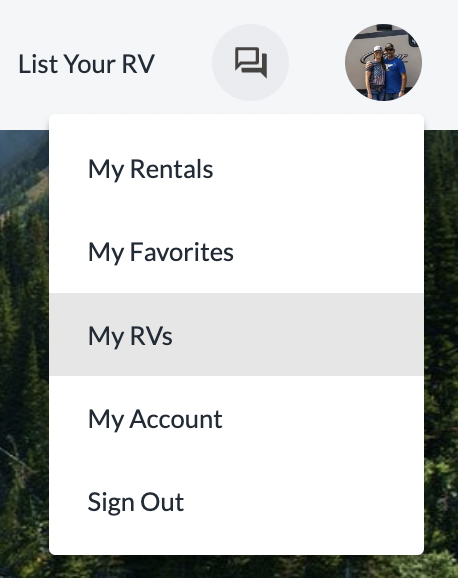 Click directly on your listing photo. This will take you to your public listing.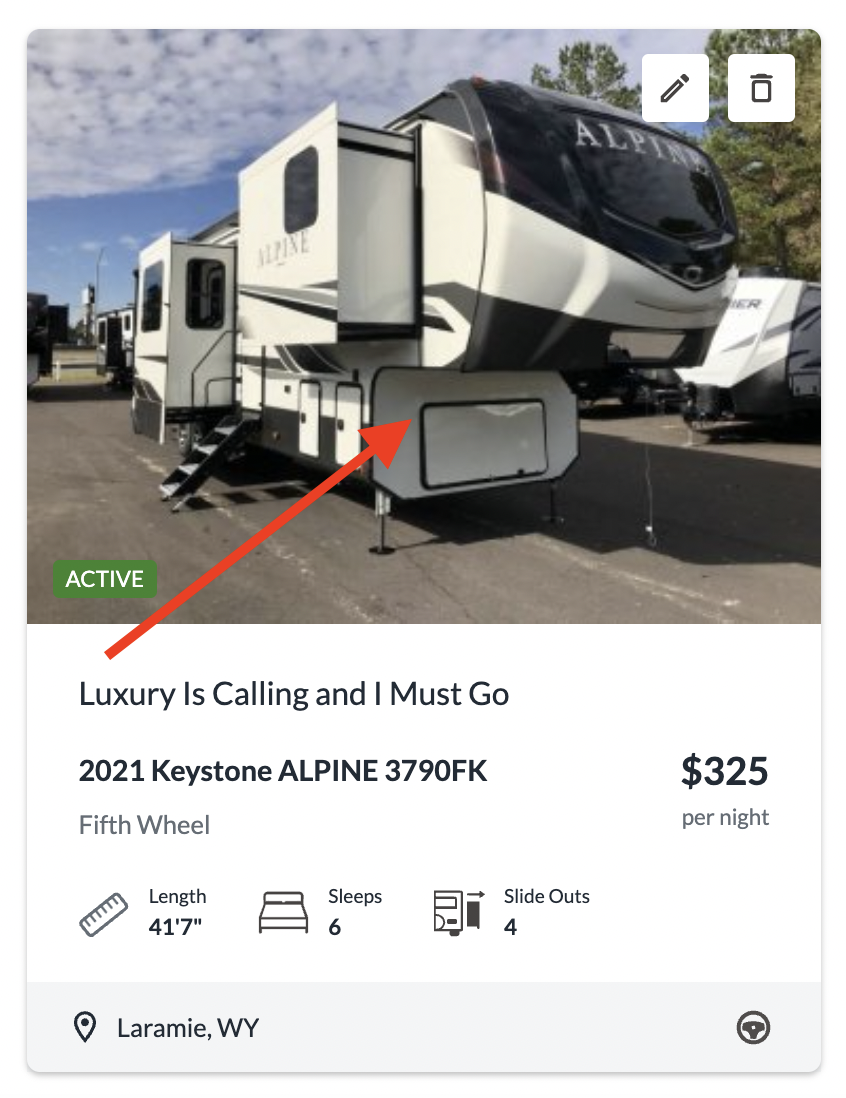 At the top of the page, you will highlight and copy the URL link in the address bar. You can now share this link wherever you need.