Saving your payment information to your account makes checkout easier and faster when booking an RV. To add or update your payment information, follow the steps below:
Select My Account from the site menu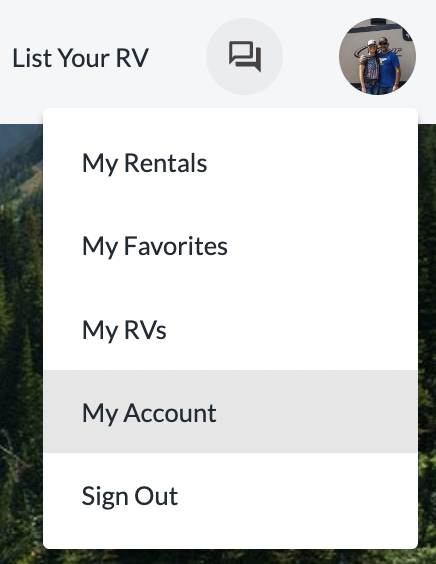 Select the Payment Info tab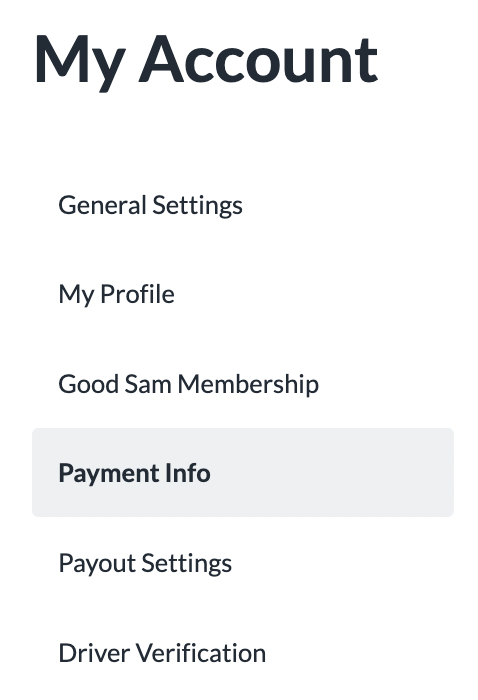 Enter the required details for your payment method, double-checking that all information is correct before saving. All data is encrypted.