Every owner sets their own parameters on their RV, so these allowances and overages will be different for every listing. You will be given a number of miles and generator hours for your trip based on the number of days booked. Example: You book an RV for 10 nights with an allowance of 100 miles. You will have 1100 miles total for your trip. How you use these allowances during your rental period is up to you.
To find this information on a listing, please follow the steps below:
In the search results for an RV, the allowed mileage will show at the bottom of each listing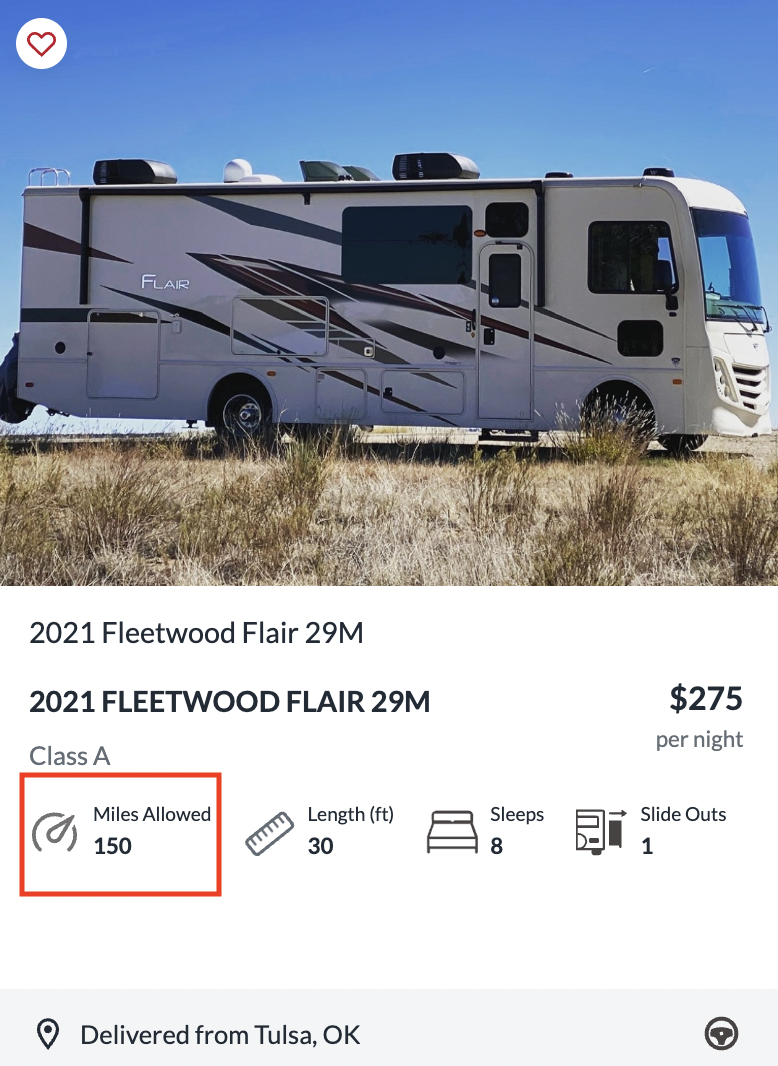 For more detailed information, including overages and generator allowances:
Enter dates into the booking box on the listing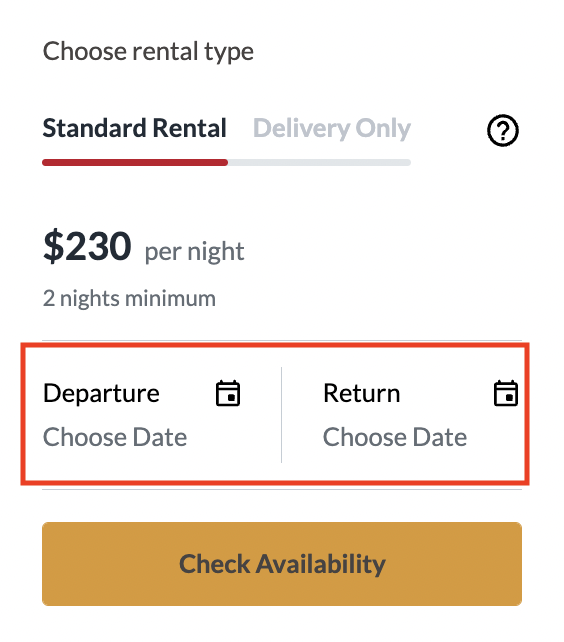 After your desired dates have been entered, click on 'Taxes & Fees'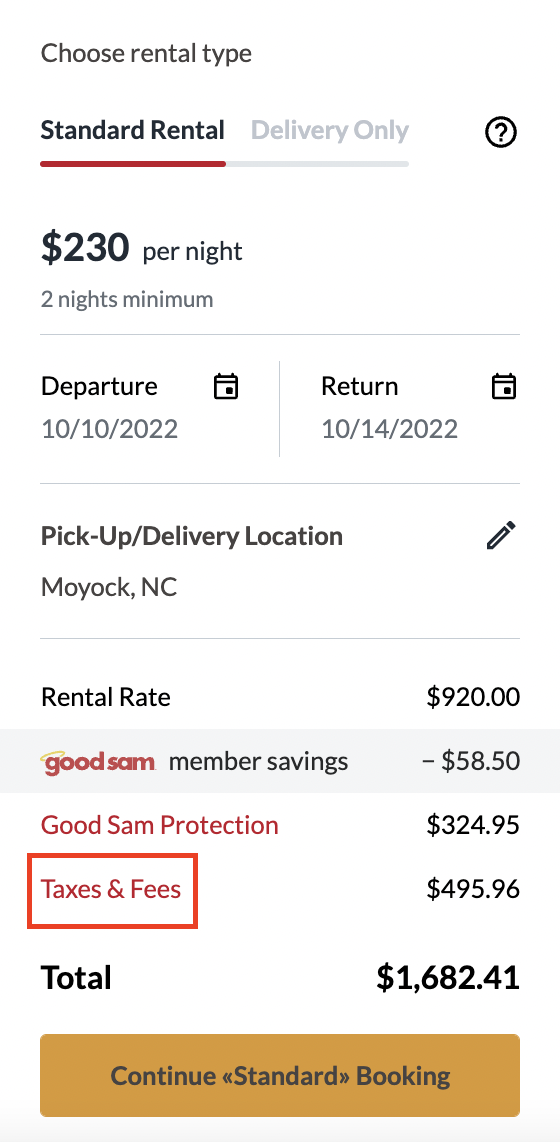 In this pop-up, you will now see the allowed mileage and generator hours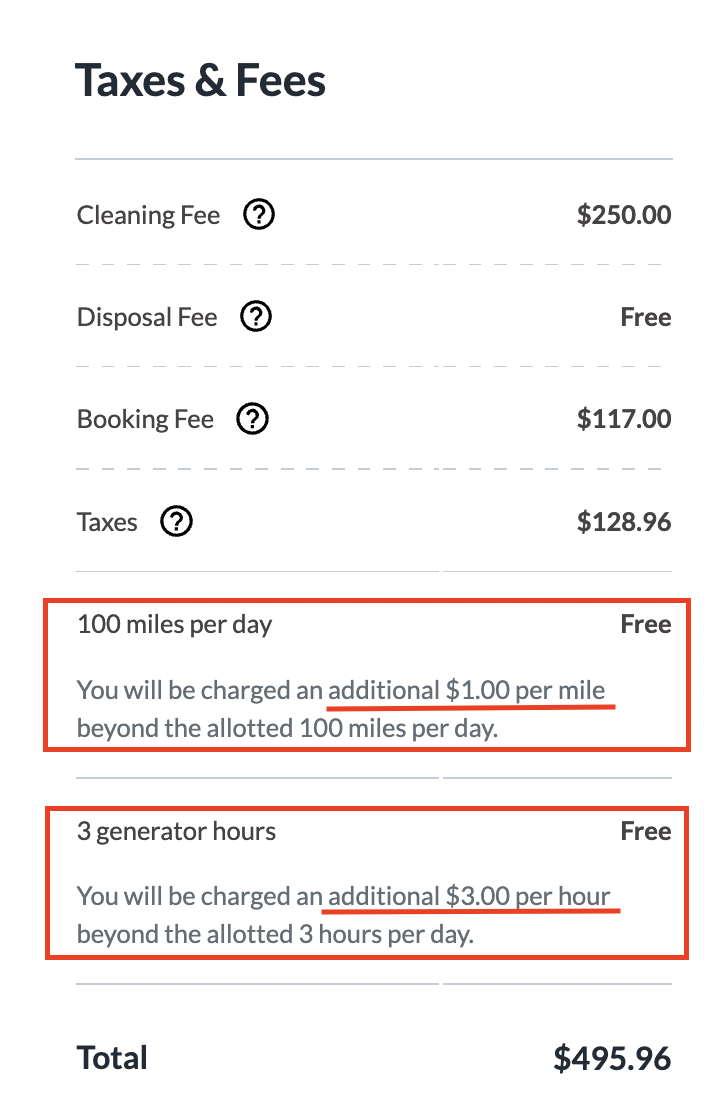 Some owners may be willing to negotiate on this mileage and fee if you are booking an extended trip. Please reach out to the RV owner with any questions about their allowances.