Renters with a connected Good Sam membership can save money on their booking fee. Owners with a membership cannot extend their membership to renters. To connect your membership to your RV rentals account, follow these steps:
Select My Account from the site menu

Select the Good Sam Membership tab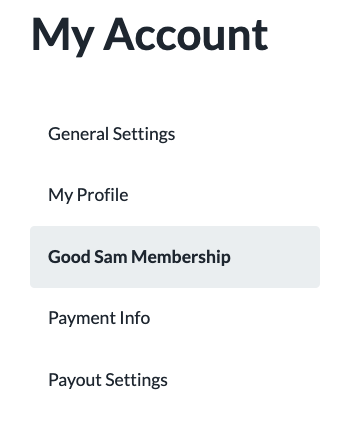 Click 'Validate Membership' and enter your Good Sam membership number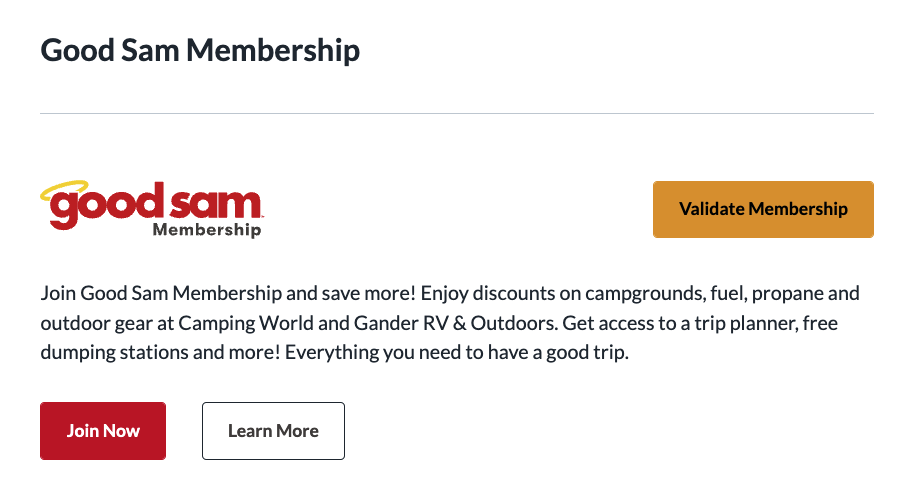 You can also purchase a Good Sam membership from this page or during checkout to take advantage of the savings.
*Good Sam memberships purchased on Good Sam RV Rentals are non-refundable.