All renters must pass our verification process in order to rent an RV, even if it is delivered. The account holder must pass the verification process before adding additional drivers.
You will be prompted to complete the verification process immediately after booking so please do not close out of your browser until you complete this step.
This process is completed through our verification partner, Digisure. You can complete this on a computer or mobile device using the pop up box or link. You will take pictures of the front and back of your valid, U.S. issued license and scan your face to confirm your identity.
Once you successfully submit your verification, you will see a green checkmark saying completed on your screen. This means you have submitted your verification for review. Your trip information could take 72 business hours to update depending on how fast your results are received.
If you accidentally skip this step, you can complete it by logging into your account and navigating to the My Account page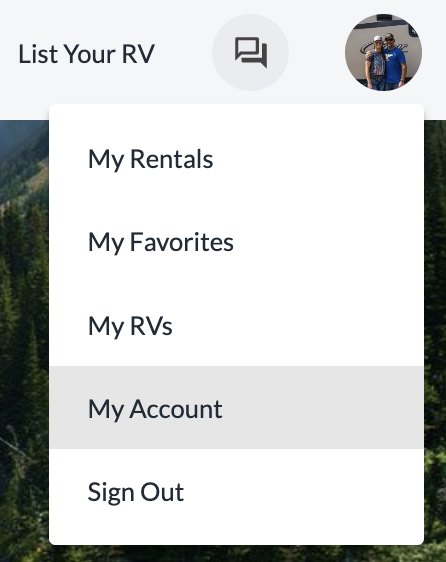 Select the Driver Verification tab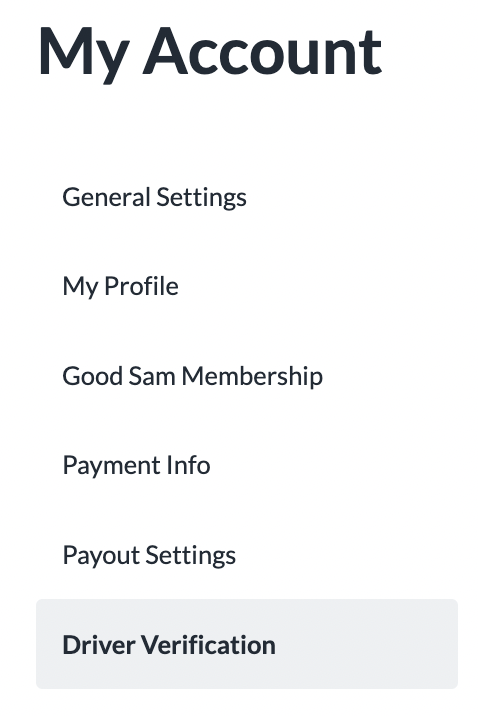 Click the Get Verified button