An add-on is an item or service offered to renters during checkout or a post-trip fee that can be charged as a penalty. You can set daily or flat rates for add-ons.
Common pre-trip add-on options are a propane grill, kayaks, or bikes. Due to insurance liability, we do not allow motorized vehicles to be listed as an add-on.

Common post-trip add-ons are things like cleaning penalties, disposal penalties, and refueling penalties. These fees would be added by you at the end of the rental if, for example, the RV is returned dirty. Any possible post-trip charges must be present in your listing and entered into the add-ons section for Good Sam RV Rentals to collect payment from the renter.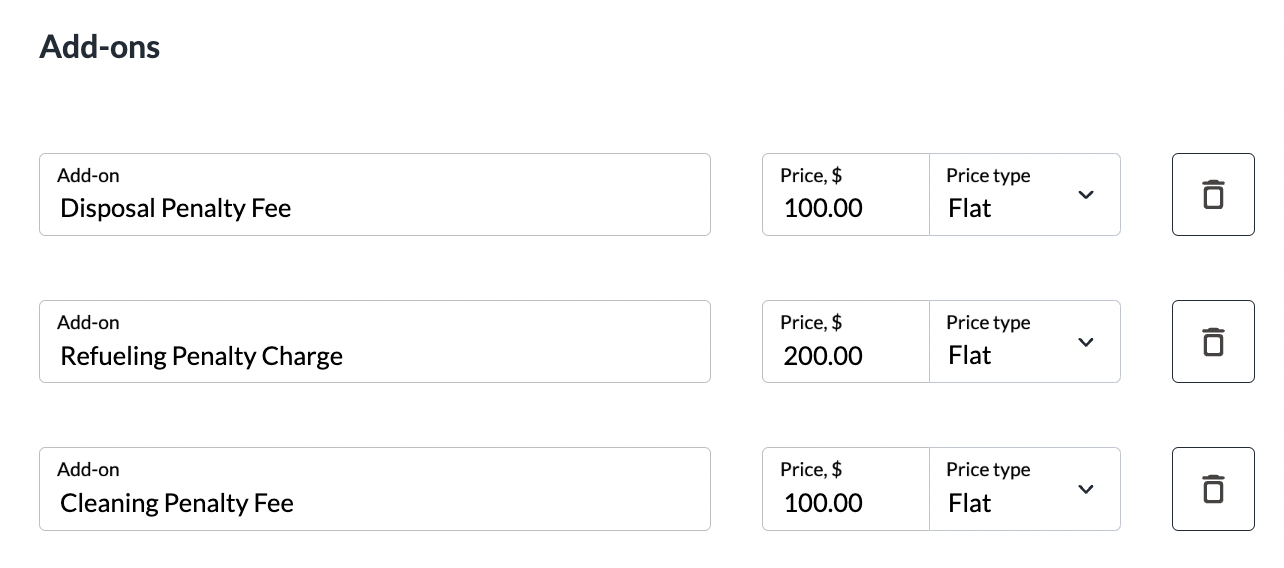 *Any post-trip add-ons must be added to the booking before midnight on the day the rental ends. If you need help making a change to a rental, click here.
Note: Without penalty fees in your listing at the time of booking, claims may be denied.