During the listing process, Good Sam RV Rentals has a section for owners to require renters to pay a cleaning and/or a disposal fee. If this section is filled out, then it is a mandatory fee for renters and it will be charged to them upfront.

If you want to make these fees optional or a penalty if the RV is not returned clean and/or emptied, you must mention these items and their fees in your listing, and enter those fees into the add-ons section.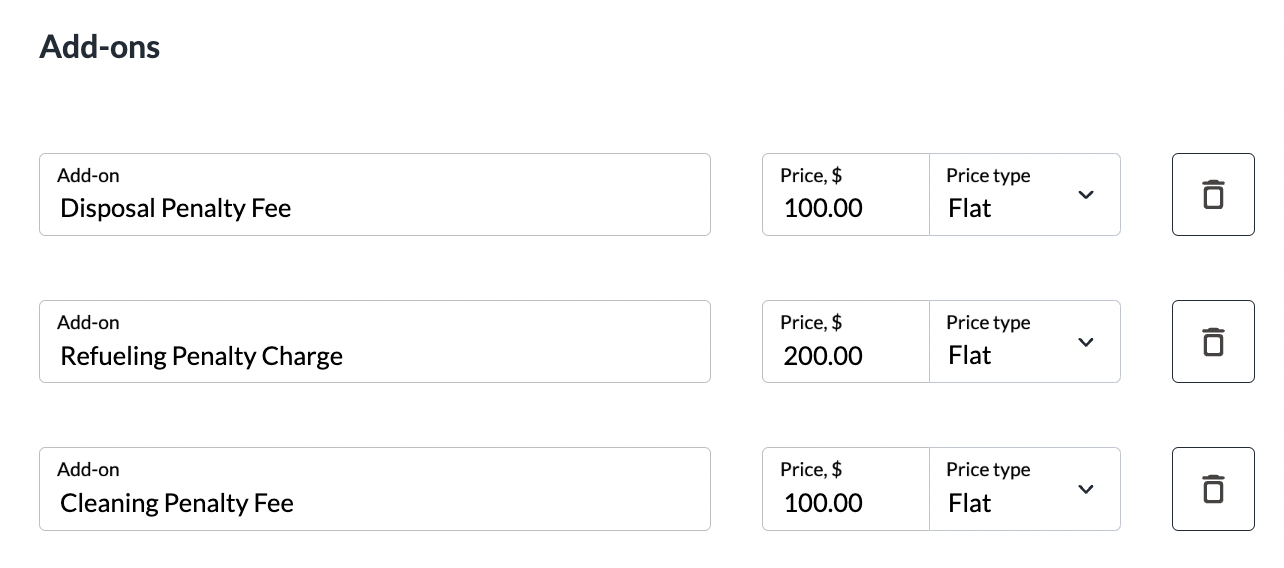 These fees must be entered on the listing and add-ons in order for Good Sam RV Rentals to collect fees on the owner's behalf.