When booking a rental, the total you see in the booking box includes the daily rate, insurance, and taxes & fees. This also includes the cost for delivery, if applicable. The security deposit will be shown during the checkout process.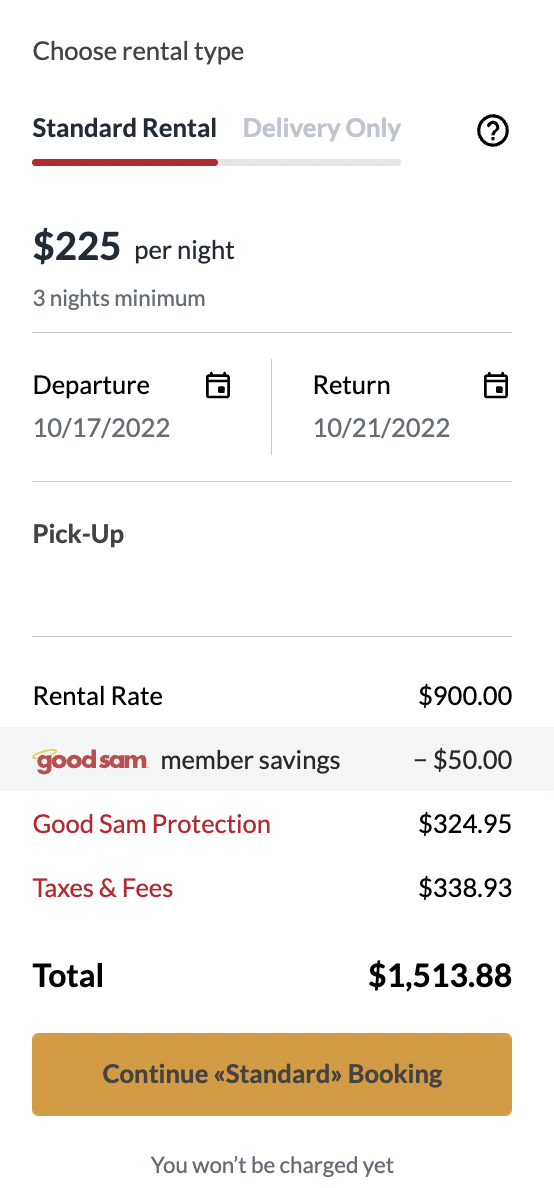 Insurance fees will vary based on class, age of the RV, and the package selected. Taxes follow state and federal regulations.
Renters may be subject to additional post-trip penalty fees, such as post-trip penalties or overages.
*Purchases of a Good Sam Membership on Good Sam RV Rentals are non-refundable.