The RV listing process is done entirely online using a computer, tablet, or mobile device.
After creating or signing into your account, follow the steps below to list your RV:
Select the My RVs tab from the site menu.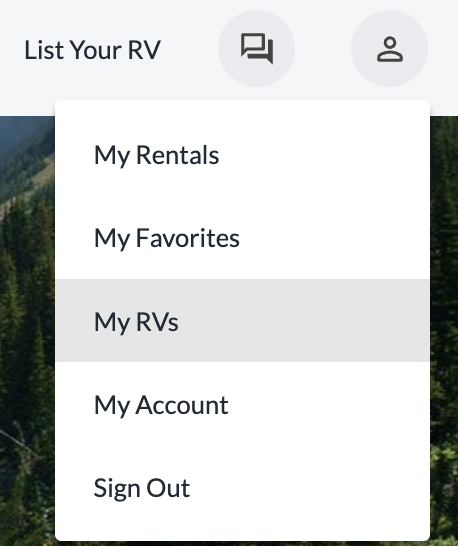 Click on the 'List Your RV' button on the My RVs page.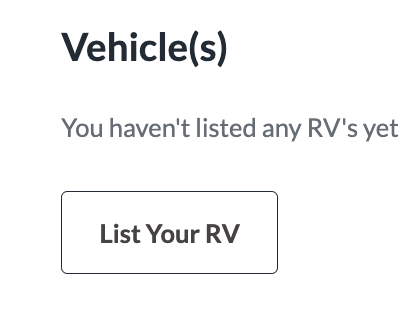 Enter the requested information on each tab of the listing process. For tips for creating a great listing, click here.

Press the 'Save and Submit Listing' button upon completion.
When a listing is submitted for approval, our team will review it and reach out to you within 24-48 hours. You will be contacted by email if updates are required or to let you know that your listing has been made live on the site. If you have not received any communication from us within 48 hours, please check your spam folder for emails from support@rvrentals.com.

Some things to keep in mind when completing your listing:
Please list the stated value of your RV as close to its current value as possible. Take into account age, condition, upgrades, and amenities. We recommend heading to the Camping World website, searching for your RV's make and model, and using the median price your RV is selling for as your stated value.
We need your full address entered on the Location & Delivery Options tab so our system can calculate sales tax and delivery correctly.
Any post-trip fees must be mentioned in the Things to Know section of your listing and entered into the add-ons section. Add-ons allow you to assess any post-trip penalties after the trip. Claims may be denied without penalty fees present in your listing at the time of booking.
We do not allow stock photos, watermarked photos, or photos saved from other sites. Please upload original pictures of your RV directly from the device that took the photos.
Owners can add multiple RVs under the same account. There is no limit to how many RVs one account can list.